16

February

2019
Posted in : Uncategorized
Firstly you will need App Called
Personal stickers for WhatsApp
Which you can download & Install From Play Store
Or  From APK File of
Then Open Telegram App and Search for @StickerDownloadBot
or Open https://t.me/StickerDownloadBot
Start the bot and Send a sticker to the bot.
It will return you sticker in three formats;- (PNG, JPG & WebP) + Sticker Pack Link.
You can send Sticker Pack to download whole sticker Pack in single zip file.
sticker pack link look like https://t.me/addstickers/MiXis
For WhatsApp We need Only Webp format so download the zip file contains WebP files. Download and Save it by taping on triple dot on right top of the file.

then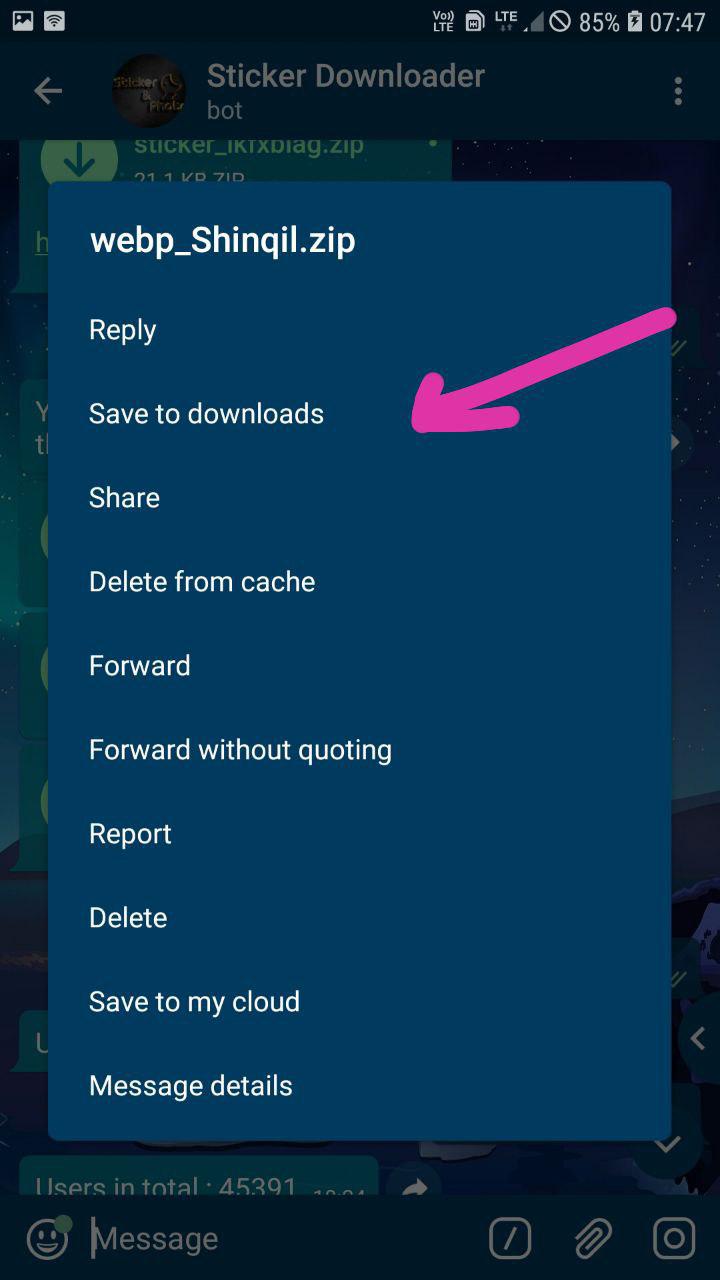 After Saving it. Unzip the stickerpack file.
Next open App Personal stickers for WhatsApp
& Add The folder to WhatsApp.
How To Use Stickers On WhatsApp?
Open WhatsApp Group or Chat. Tap on Emoji icon.
At bottom of the page you will see sticker icon.
There you will find sticker packs you have added and can send from there.
For more detailed Information Watch this video.
---